54' Colin Archer TUVA (ex NANGYALA).
Sold - 5th May 2014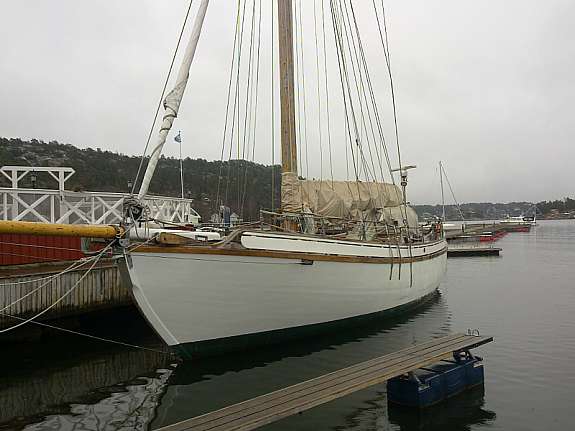 Built on Colin Archer Rescue Boat plans: Rescue boat to Russia 1902.
Built by Burø Boatyard, Titran, Frøya, outside Trondheim.
Launched in 1991.
Lod = 16.35 m (54'). Beam 4.95 m. Draught 2.30 m.
Sail area ??? sqm with topsail.
Engine: 6 cylinder Perkins 185 Hp. Feathering propeller.
Ballast keel 12.0 tons iron. Internal ballast 5.0 tons lead.
40 tons displacement.
Sleeps 8.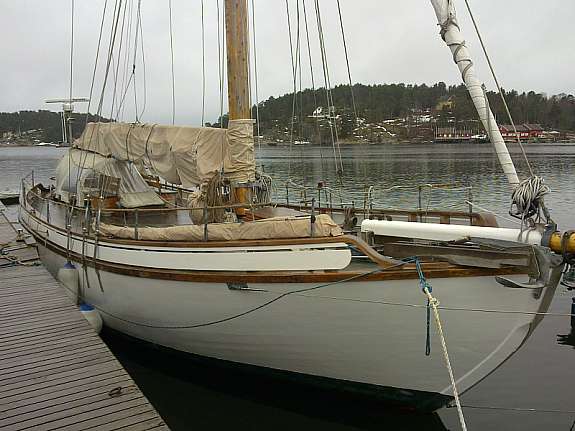 Strongly constructed:
2" pine planking on laminated pine frames spaced 50cm c-c.
All fastenings and bolts are galvanized steel.
Laminated pine stem and sternpost.
2" ceiling with planks well spaced for good ventilation to prevent rot.
Strong as the the original rescue boats, but lighter and thus a fast sailer and more easily handled.
Bottom is copper sheated;
ideal for ice and tropical waters.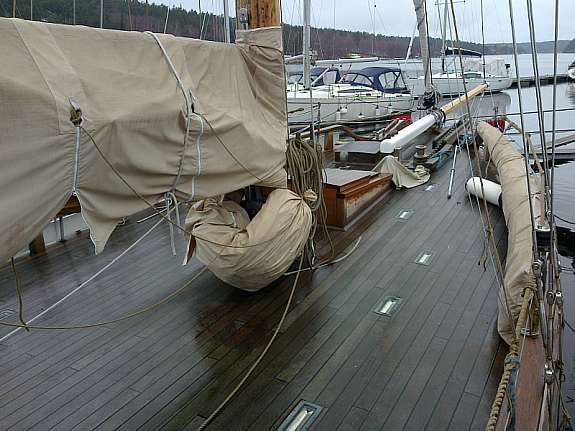 Deck is Teak on plywood underdeck.
Nice profiled planks underneath, painted white.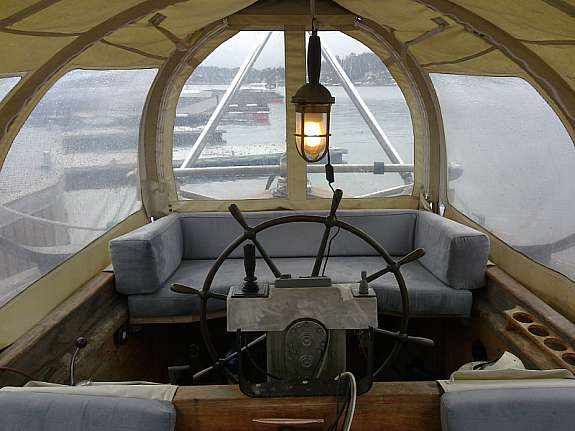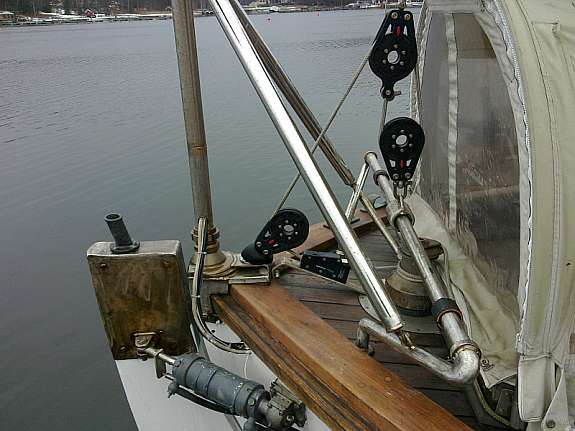 Steering cockpit aft. Winches for all sheets. Electric winch for mainsheet. Hydraulic steering.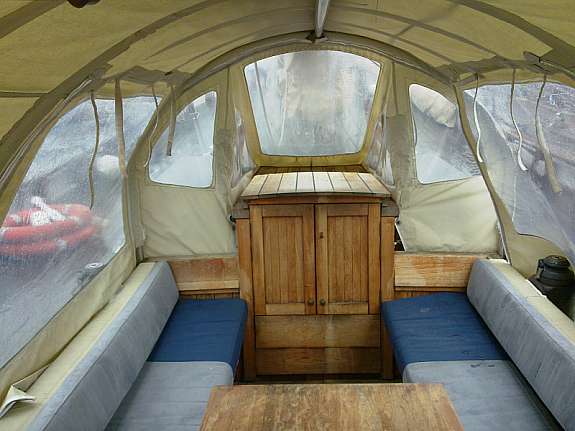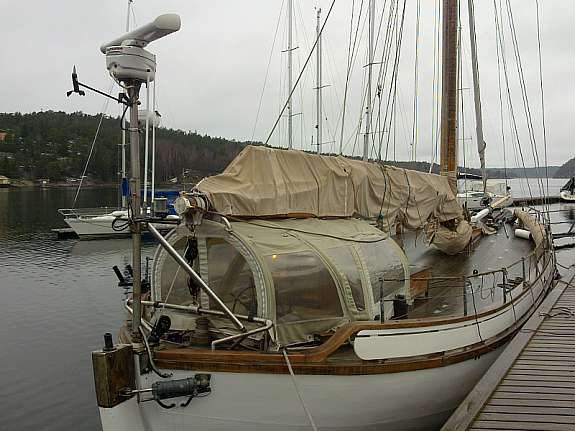 Comfortable sitting cockpit with table and sprayhood.

"Tuva" is cutter rigged and thus a fast boat.
All rigging made new in 2005. Stainless fittings and wire.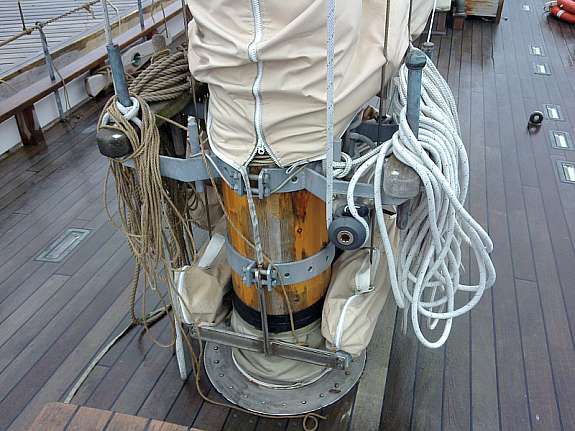 Main halyards are hoisted by two electrical wire winches.
See videos on Youtube on the boat sailing:
http://www.youtube.com/watch?v=ZhnBNwcot48 & http://www.youtube.com/watch?v=8NyoragWy10
Other halyards have manual winches for tightening.
Staysail is set on roller reefing and
jib is set flying on furling gear (Wykeham Martin)
Winches for headsail sheets, and electric winch for mainsheet.
Bowsprit can easily be housed.
With the tall polemast, topsail is hoisted without topsail spar.
"Tuva" is thus easily handled by two persons.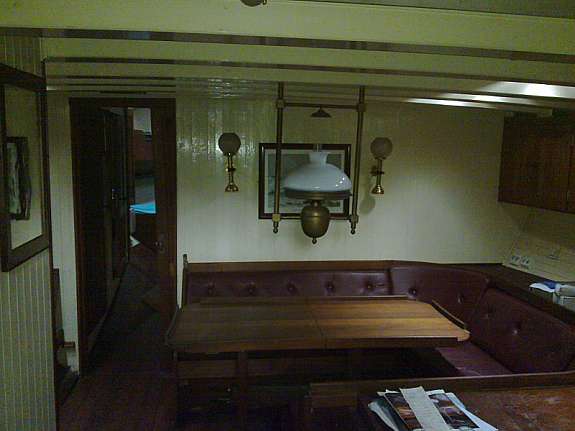 Spacious main saloon.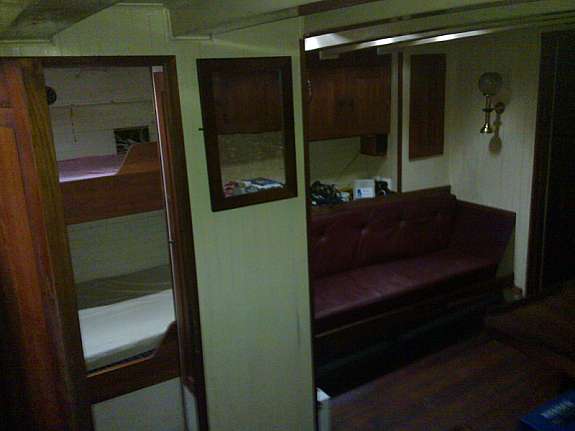 Cabin and setté on port side of main saloon.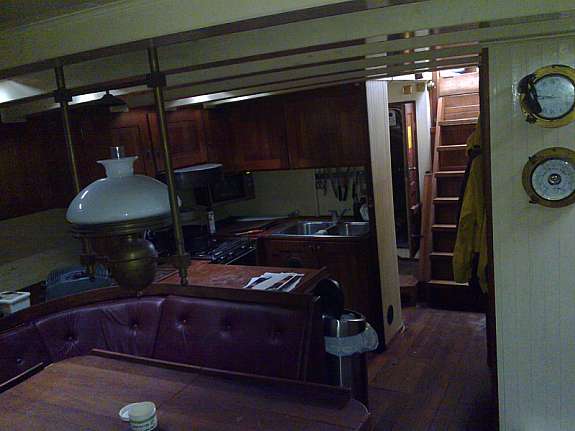 Aft in the salon is Galley on stb side.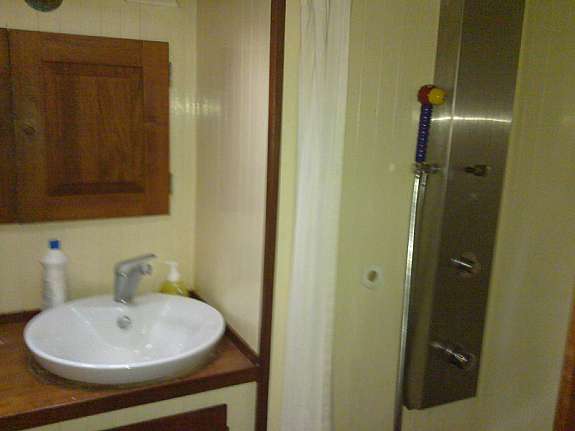 Toilet with shower aft. A second toilet forward of saloon.

Electric bronze anchor windlass. 14 mm chain. Bruce anchor, 30 kgs. Spare ship anchor.
Equipment:
TUVA is very well equipped.
In addition to mentioned above:
Generator, inverter, new batteries, bow truster, auto pilot, radar, chart plotter, life raft,
heater and electric ventilation, fridge, micro owen, gas cocker & owen.
Maintenance:
At present the boat needs general maintenance and:
Covering board needs maintenance and repair, many shakes and rot in one place.
The laminated mast needs maintenance and gluing of some delaminated joints,
cockpit cover needs replacement and jib needs repair.
****************'''****************
SOLD
Updated 5th May – 2014
Contact:
Jeppe Jul Nielsen


www.jul-nielsen.no
Tlph (+ 47) 3715 3144
Mob (+ 47) 9077 8929
******************************
Back to JJN English index page:
Jul-Nielsen Trebåtservice
Jeppe Jul Nielsen
Wooden Boat: Designer & Consultant
Tyriveien 1 - 4950 Risør - Norway
Tlph + 47 3715 3144
Mob + 47 9077 8929
Email: colin.archer(at)consultant.online.no