33' Colin Archer for sale.
SOLD July 2013.

Colin Archer design "Kryssbåt til Kjerringvik 1901" enlarged 10%
Professionally built 1984 by
Magne Pedersen Båtbyggeri, Kvaløysletta,Tromsø, Norway.
Lod 10.10 m (33') - Beam 3.70 m - Displacement 10 tons.
New sails 2003-10; 80 m2 sail area (ex topsail).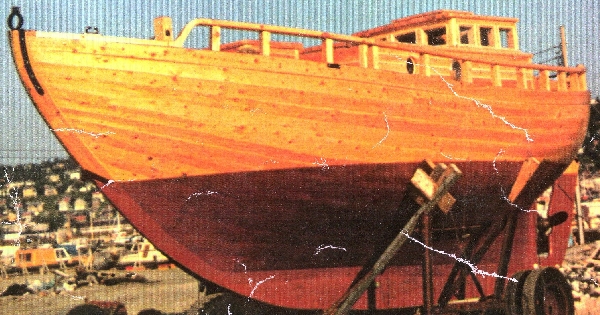 Steel ballast keel. Deep draught.
Pine planking on pine frames.
Strongly built: Closer framed than CA's original plans.
Engine:
95hp Perkins 6.354 totallt refurbished in 2007 with new Twin Disc TM 93gear and Radice 3 blade propeller.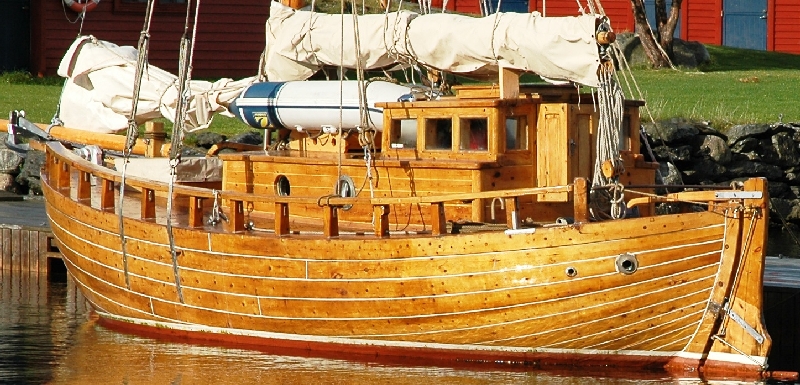 Varnished with Coelan polyurethane in 2000 which has kept maintenance to a minimum.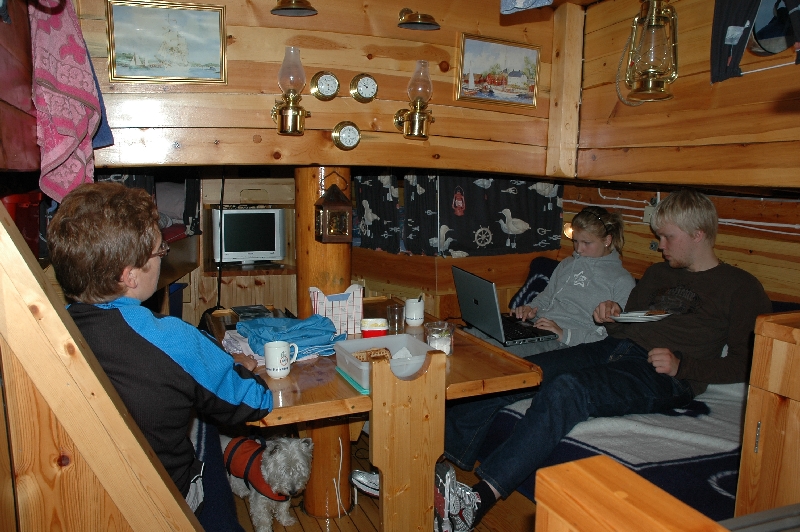 Cosy interior.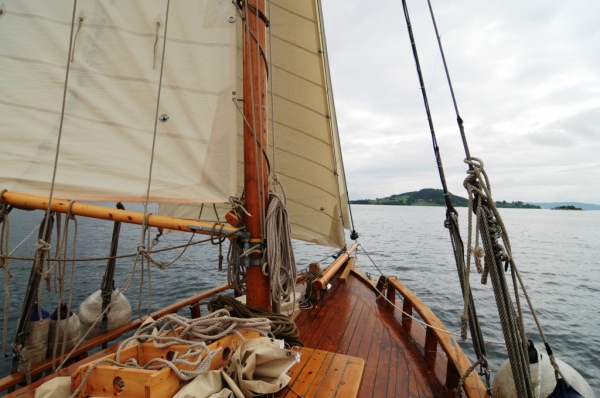 Sails from Lyngør Seil. Main & staysail 2003.
New 23 sqm jib 2010 on new Furlex roller reefing gear.
Very suitable for extensive cruising and live-aboard.
Lying Stavanger, south west coast Norway.
Norwegian flag.
Price: SOLD July 2013
Updated 29th July 2013
******************''''''''''''''
******************''''''''''''''
Jeppe Jul Nielsen
Wooden Boat: Designer & Consultant
Tyriveien 1 - 4950 Risør - Norway
Tlph + 47 3715 3144
Mob + 47 9077 8929
Email: jeppejul(at)online.no
Email: colin.archer(at)consultant.online.no